In the Great Himalayas, the roof of the world, countless spiritual Masters are teaching about Divine Light and Enlightenment.
Why bother ? Just buy a lamp !!!.

Decorative Stars: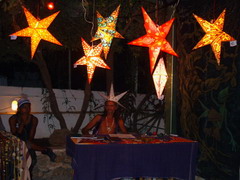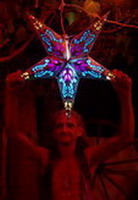 Made of cardboard, this stars are the same kind I sale at night markets in Ibiza.
The price is: 1 star = 12 €. 3x = 25 €. 10x = 60 €. 100x = 350 €.
prices are shipping included.
This page is under construction.
Pictures of the stars available will be displayed soon.
Orders and information (including photos of available models)
are available by E-mail


---
If you don't see the links-Menu on the top because you came to this page
from a search engine (Google, Yahoo, etc.)
then Click here to enter the "Pyramid-cafe" website.